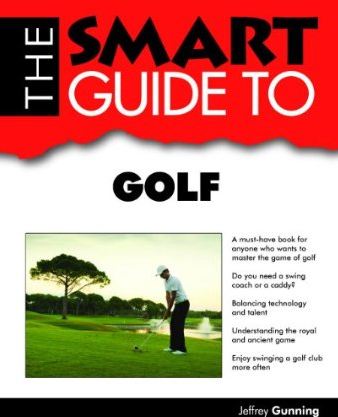 The Smart Guide To Golf contains the material that you have needed, but were too unsure to try. It suggests that golfers can learn to teach themselves, with a strong emphasis on self-reliance. The book offers a more relaxed and creative learning option.
Addressing all aspects of the game, Smart Guide To Golf accurately reports the game's more significant events, honestly challenges the status quo, and invites all golfers to be more involved in the improvement process. By design, it presents more of a challenge to the reader, but also offers the most rewards. Smart Guide To Golf responsibly addresses ALL aspects of the game.
It reminds the reader that hitting a golf ball is just one part of enjoying golf. In one chapter, for example, vocational offerings are mentioned, and are as impressive and plentiful as the total number of golf courses that a golfer could play in a lifetime. In the end, the reader should finally understand the differences between good and poor golf shots, technology and talent, and a coach and a caddy.
Most golfers like to be entertained, but all golfers need to be informed. And smart golfers always believe that their best golf is yet to come!!
Publication Date: March 15, 2013 (source)
About the Author

Jeff Gunning has the game of golf in his blood. A second-generation PGA Professional, he has faithfully and consistently preserved the game's core values and promoted golfers' abilities for the past 38 years. Currently, Jeff is dedicating his efforts toward development of The Famous Golf Academy – an entertaining and challenging program that is based on many of the items in this book. While many golfers have little trouble understanding the technical and intellectual parts of the game, he believes that "teaching them how to teach themselves" is the ultimate goal.
Kids we might be a little late tonight, you now how these shotgun tournaments...
Golf's Strangest Rounds is an absorbing collection of bizarre tales from the lengthy annals...