If you never played golf in Iceland maybe you should consider it, as it may prove to be an out of this world experience. Have you ever imagined golfing in a lava field close to the huge Atlantic Ocean? The experience of golfing under the midnight sun will surely be unforgettable with the breathtaking views of the Icelandic landscape.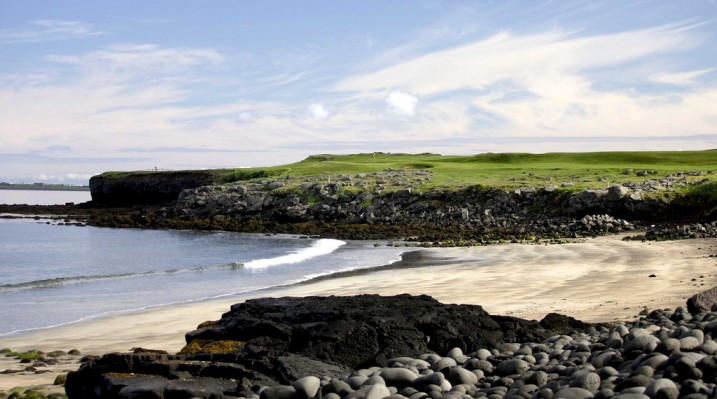 Kelir Golf Club might be the best place for you to experience golf in Iceland, located a short drive from Reykjavik, the capital of Iceland, this golf course is one of the most unique layouts in the world due to the dried volcanic lava that acts as a natural hazard. The course was originally built as a nine hole course when the club was formed in 1967 (with the farm house of Vesturkot as a clubhouse) but it was extended to 12 holes in 1972 and then to 18 holes in 1994 by local architect Hannes Þorsteinsson.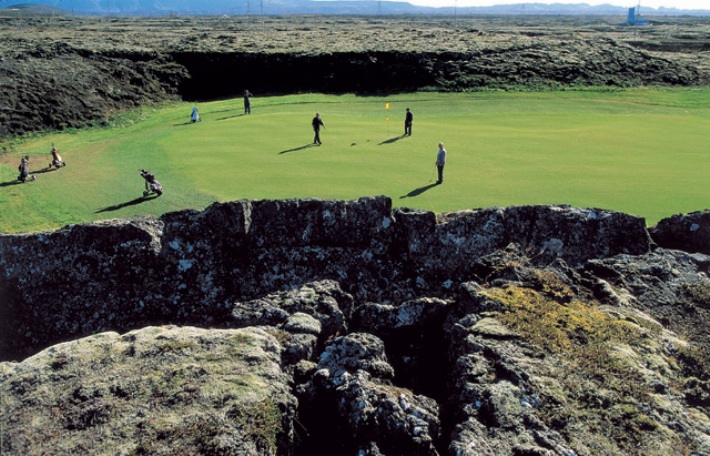 Keilir golf course is a links golf course placed by the sea side. There is a vast difference between the front nine and the back nine. The front nine it was constructed over lava fields "Kapelluhraun" so plan your shots carefully otherwise if you go off the fairway you are bound to have a difficult recovery shot. The back nine (the original course) was built on old farmland beside the sea so water comes into play at many of these holes, placed on a small peninsula at the entrance into the Hafnafjördur harbor affords spectacular views to the Alftanes peninsula and the famous Snaefellsglacier. The strategy for a good score at Keilir golf course is more skill and accuracy than power and distance particularly the front nine in the lava field.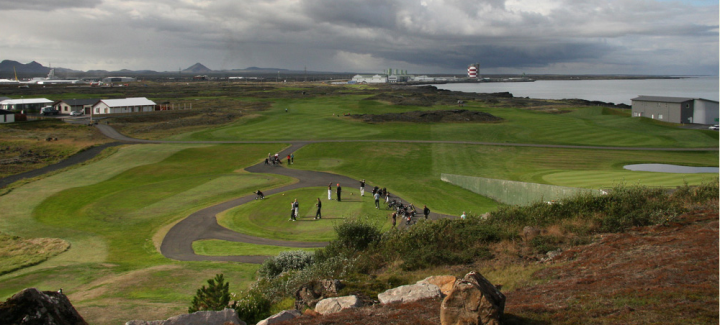 A beautiful new clubhouse was built in 1993 overlooking the property with spectacular views out over the Atlantic Ocean across the bay to "Snaefellsjokull" the glacier where Jules Verne's "Journey to the Centre of the Earth" took place.
embedded by Embedded Video