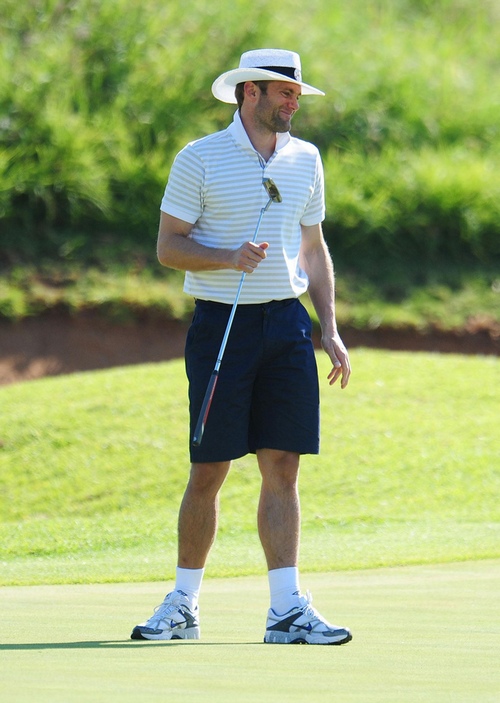 The day after Englands opening world cup match where they drew 1-1 with the USA the England team were given a day off. A few of the squad chose to play golf and Rob Green the England goalkeeper who made an embarrasing mistake that cost the side a win joined his teamates in an attempt to forget all about the night before. The England squad played the Lost City Course in Sun City.The Lost City Golf Course is an 18-hole desert-style golf course with spectacular views across the bushveld. Unique to this 72 par course are the real crocodiles at the 13th hole making this one of the most unusual golf resorts in the world, let alone in Africa. The desert style design of the golf course has an exotic allure all of its own and designer, Gary Player has acknowledged it as one of his favourite courses. The Lost City Golf Course is flexible: playing off the forward tee a course length of 5 953 metres, extending to 6 983 metres off the back tee. The course provides spectacular views.
Did the word "golf" originate as an acronym for "gentlemen only, ladies forbidden"? That's...
Academy Award winner Robert Duvall stars in the 2011 golfing film, Seven Days in...