Carnoustie Sportswear has introduced the new MacKenzie Collection as part of its Spring 2016 offering with pieces made from unbrushed cotton fabrics making them an ideal weight for year round wear.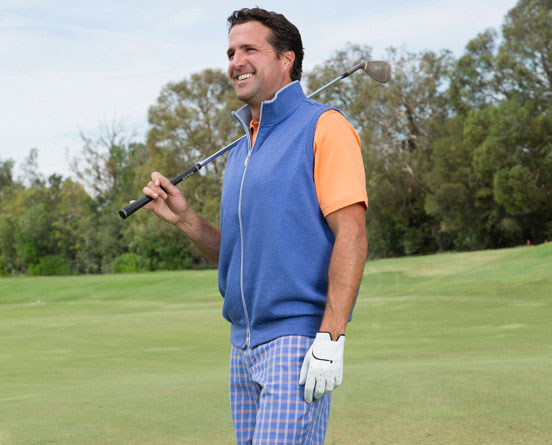 "Rarely has the introduction of a new classification, like our MacKenzie Collection of lightweight cotton outerwear, received such an immediate response. Little details, like the flat knit tipping along the zipper really sets this style apart. Versatile, affordable, appropriate for varied conditions and available in wonderful mélange colors like our cotton suedes, it is no wonder the MacKenzie Collection of outerwear has been such a hit," says Marshall Mancillas, President and CEO of Carnoustie.
Carnoustie has gained the reputation of fleece garments of top quality particularly their "Cotton Suede" which has become an industry standard and now in the MacKenzie line they use a lighter, unbrushed cotton. Available in a quarter zip vest, quarter zip long sleeve pullover and new for Spring 2016, a full zip vest. The MacKenzie Collection of outerwear offers affordable and versatile piece featuring flat knit detailing at the collar and zipper placket and all mix or match with other items in the Carnoustie Collection.