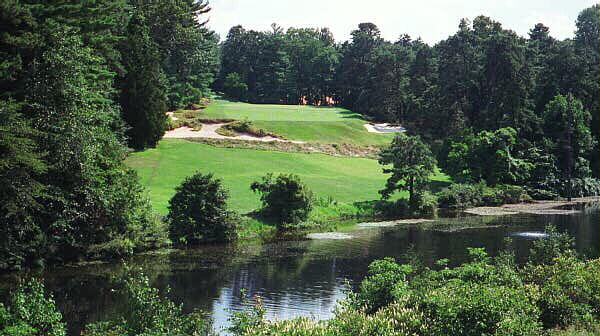 Pine Valley has long attracted superlatives. It is continually judged as the finest course in the world in large part because many would argue that a) it possesses more world class holes than any other course, b) the finest eighteen green complexes of any course, c) the finest collection of three shotters, d) the finest collection of two shotters (especially those under 370 yards), e) the finest collection of one shot holes, f) the finest three hole start and g) the finest three hole finish. In between, it has a great halfway house!
In addition to it being a famous test of golf, Pine Valley served as a central gathering point for architects to discuss and analyse specific design features during the Golden Age of golf course design. Starting in 1912 when George Crump acquired the property,a who's-who of architects came, saw, and in some cases contributed to its design: Harry Colt, Hugh Wilson, George Thomas, William Flynn, Charles Blair Macdonald, Walter Travis, Robert Hunter, A.W. Tillinghast, Alister MacKenzie, Donald Ross, William Fownes, Charles Alison and Perry Maxwell. They all appreciated that Pine Valley raised the standard for golf course architecture and these same architects account for the majority of the great courses found in the United States.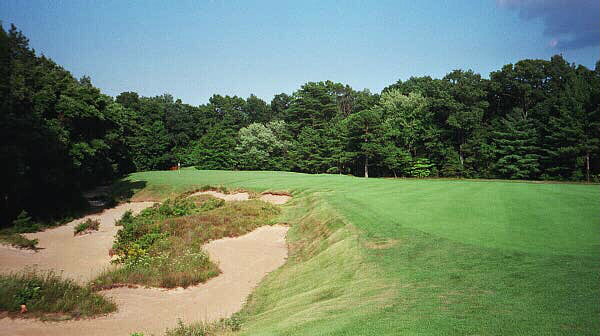 And though Colt was paid as an advisor by Crump, and though Crump consulted with many of the architects listed above, and though Crump died before the 12th – 15th holes were put into play, there is no mistake that Crump deserves the vast majority of the credit for the incorporation of so many classic design elements. Crump is the man who found the property, who lived on site and scour edit week after week to find the ideal routing, and who oversaw the detailed construction of fourteen of the holes.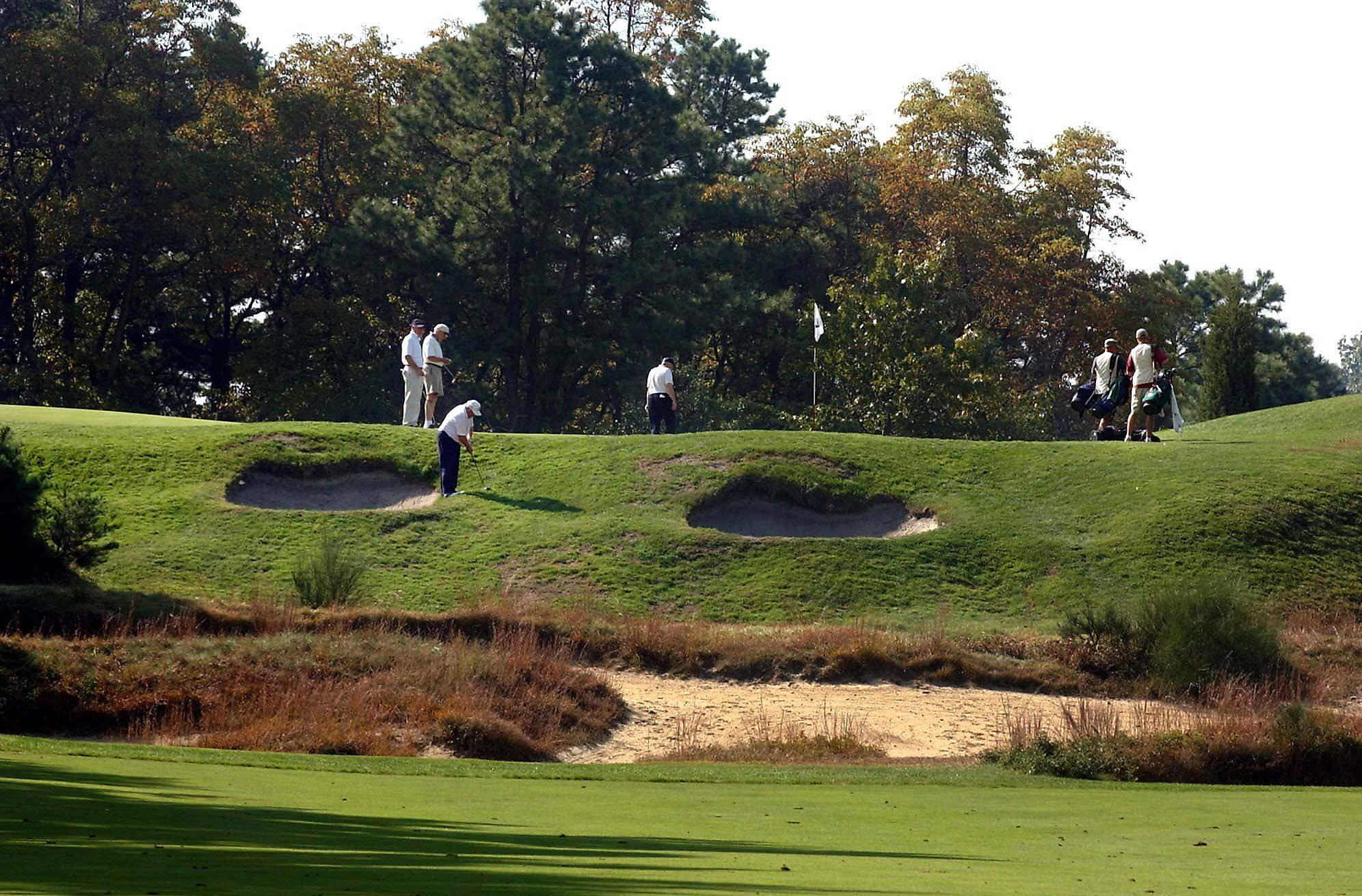 The initial 184 acres that Crump found that set the stage for this course is indeed remarkable. Set on sand dunes that bordered the ocean thousands upon thousands of years ago, the property was wind swept and scrub covered when Crump first saw it in or around 1909. One of the first architects to come see it with Crump was Charles Blair Macdonald who immediately noted, 'Here is one of the greatest courses – if grass will grow.'