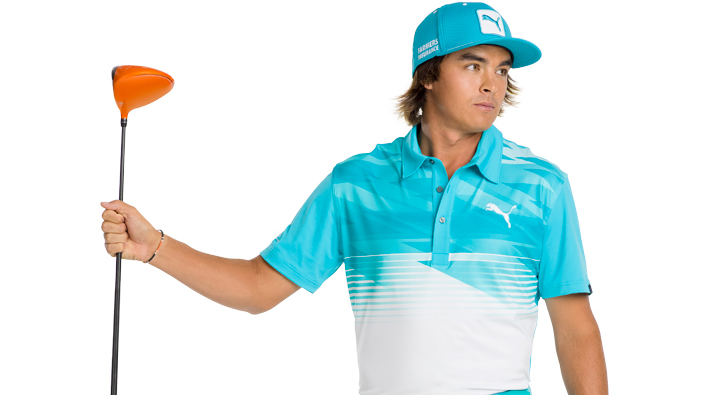 Shared from Trendy Golf Magazine
The Puma Golf Spring/Summer 14 Collection has finally arrived here at TrendyGolf. Innovative, playful and bursting with colour, this seasons latest offering boasts a variety of new and updated shoes, functional apparel and stylish accessories. What more would you expect from Puma Golf!?
As with previous collections, the focus has always been on eye-catching designs, colour and providing the wearer with comfort and confidence knowing that their choice of clothing or footwear is long lasting.
With each collection, Puma injects colour and patterns into a large selection of their shirts and Spring 14 is no exception. Bold stripes, coloured patterns and subtle detailing can be found on pretty much all of their shirts. One of our favourites this season is the Yarn Dye Stripe available in 7 different colours. The question is, which one do you want!?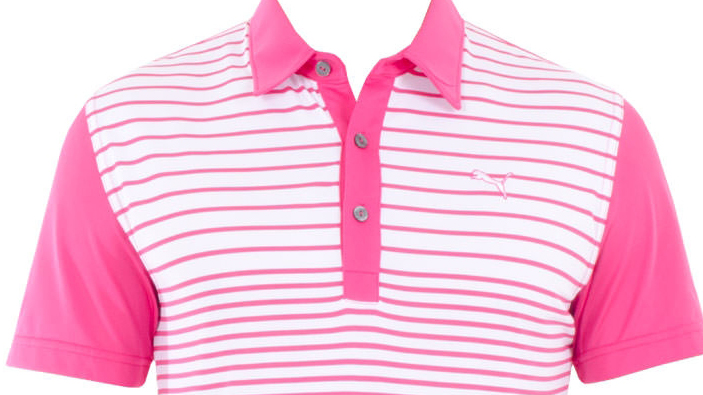 Some additional outerwear pieces have been introduced this season with a variety of colours and styles available. Each garment is designed with a golfers requirements in mind so protection from the elements is certainly taken care of.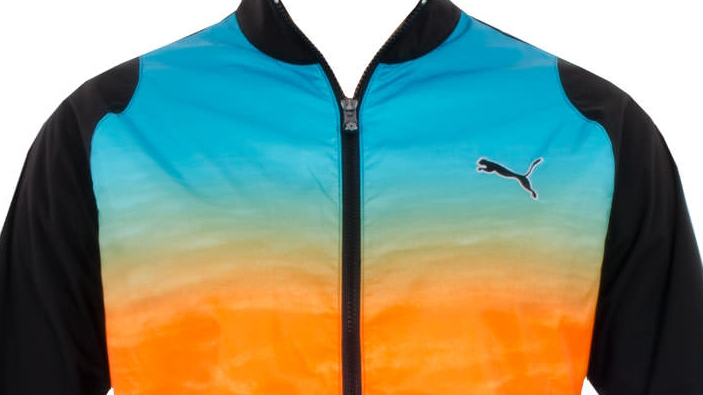 When it comes to completing your outfit, accessories are what we reach for whether it's a belt, glove or cap and Puma have a great selection of all of the above plus some shoe bags and holdalls perfect for those weekend golf trips away.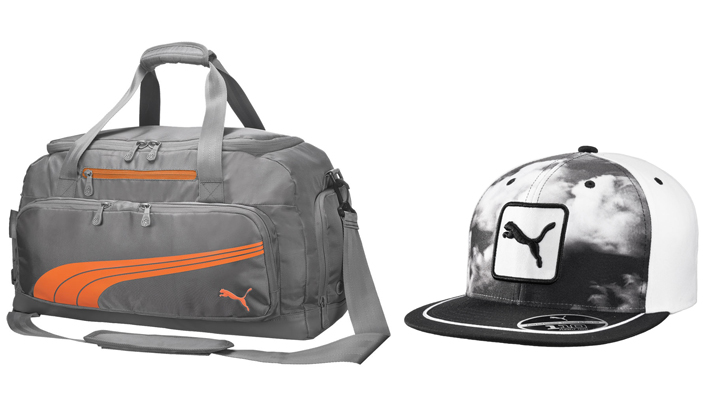 The updated selection of shoes is fresh and fun allowing the wearer to mix and match different outfits with ease. Additional laces have been supplied this season giving an extra element to your on course attire.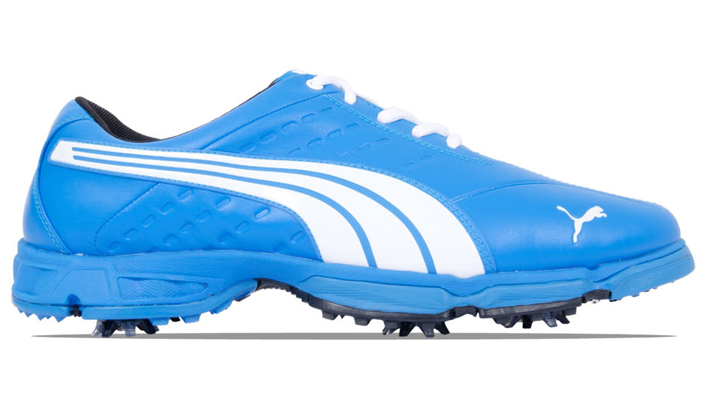 __________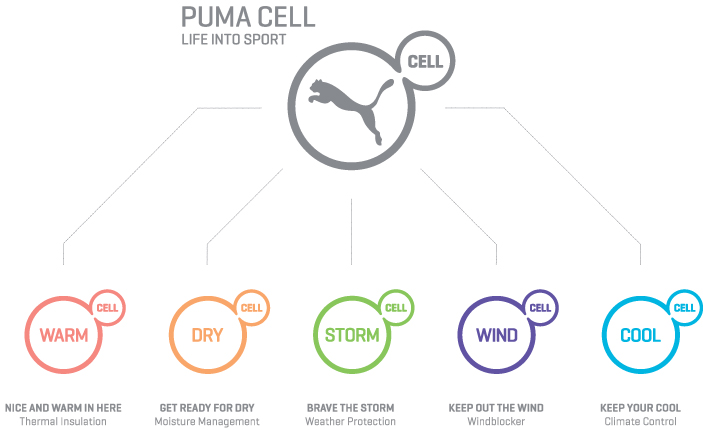 Warm Cell
Highly functional and breathable materials retain heat close to your body to maintain your optimum temperature when it's cold outside.
Dry Cell
Highly functional materials draw sweat away from your skin and help keep you dry and comfortable during exercise.
Storm Cell
These products protect your body from anything that nature can throw at it.
Wind Cell
Highly functional materials provide you a durable yet breathable protection against wind-chill, while helping you to maintain your body temperature at a comfortable level during exercise.
Cool Cell
Highly functional materials draw sweat away from your skin while anatomically placed air-flow features offer you superior temperature regulation to keep you cool and dry during exercise.
Round-Up
Puma's 2014 tag line, "Forever Faster" is represented in the collection reflecting the latest style trends made with quality performance materials. Allow TrendyGolf to be your own personal stylist and dress colourful this season with some of our Puma Spring/Summer 14 items!
Shop the latest from the Puma Golf Spring/Summer 14 Collection today!
__________
Stay Connected with TrendyGolf
Facebook |   Twitter |   YouTube |   Instagram |   Pinterest