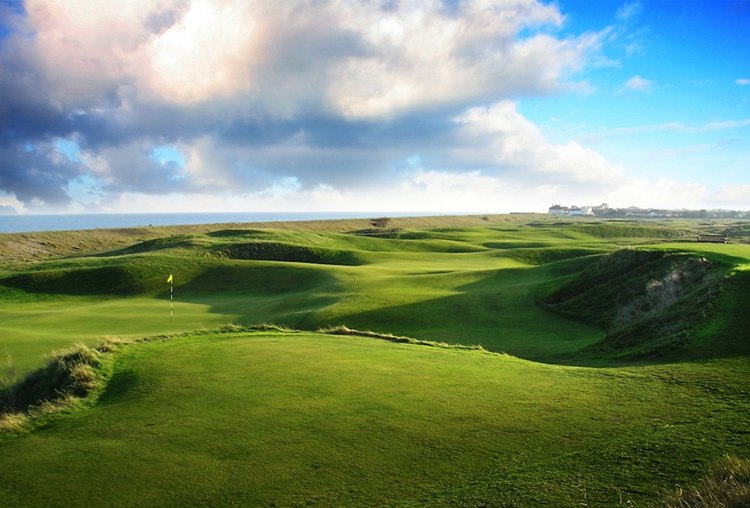 Royal Cinque Ports Golf Club is in the town of Deal in the County of Kent in Southern England (the course is often known simply as Deal). It was founded in 1892. The name derives from Deal's membership of an ancient group of trading towns granted special privileges by the medieval English monarchs, known as the Cinque Ports. It is an 18 hole links golf course, which runs along the coast of Sandwich Bay, on the same stretch of coastline as Royal St George's Golf Club and Prince's Golf Club.
The First and Second World Wars did their level best to obliterate the links, but James Braid restored the course and it reopened in 1919. Sir Guy Campbell later performed a similar role and once again, in 1946, the course reopened. Donald Steel was engaged in an advisory capacity at Royal Cinque Ports. His company is renowned for making sympathetic changes to traditional links courses.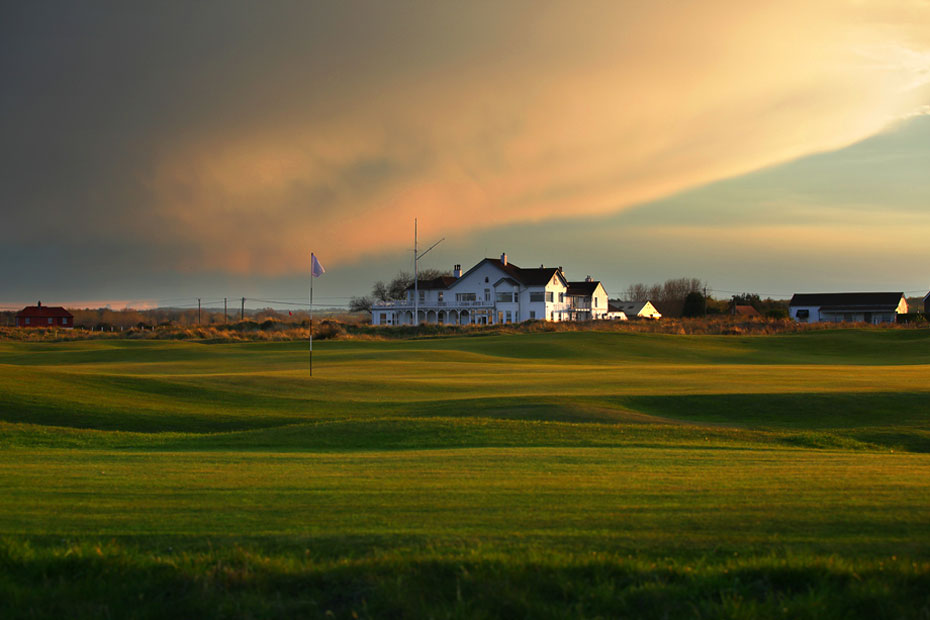 Deal is an absolute brute of a links course, thanks to the glorious dunes; it's not often that you find yourself with a flat lie. Almost invariably, the ball with be either above or below your feet. There are 66 bunkers, which are mostly large, deep and revetted. However, they can pretty well all be seen before you play the shot that lands you in one, so there's really no excuse. A few of the holes are bunker free but that doesn't seem to make them any easier. The greens, when you finally reach them, are enormous, full of humps and hollows, fast and wonderfully true.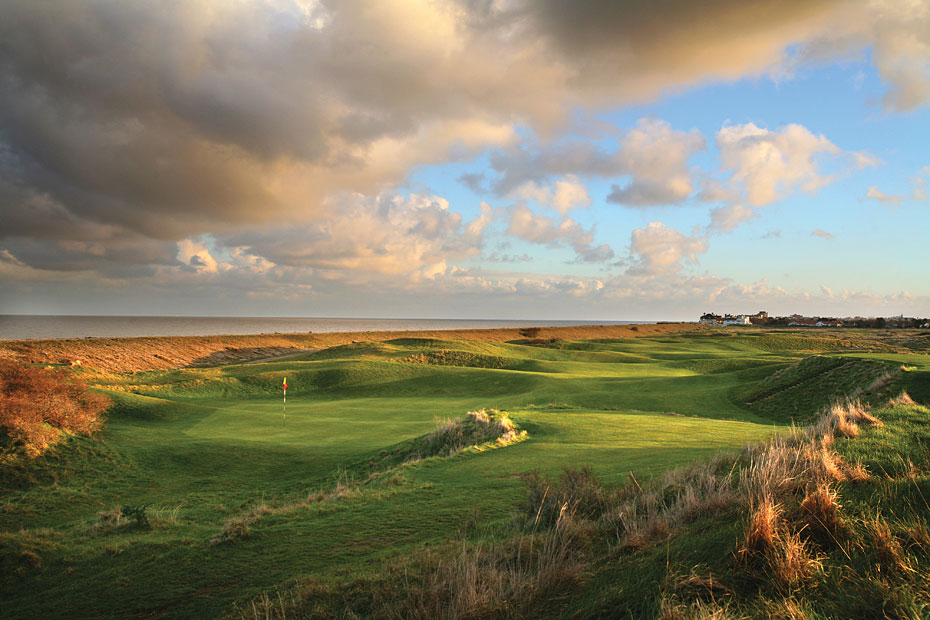 Apart from the first, the front nine holes run more or less in the same direction and are usually made slightly easier because the prevailing wind, which is always a major factor, is from behind. Two new tees by the sea wall on the seventh and ninth have strengthened the outward half but the inward half remains the more formidable challenge and the 16th is one of Henry Cotton's "Eighteen best holes in England." The comparatively small, undulating and elevated green is the principal cause of most of the problems here. From the championship tees, the golf course is presently 6,960 yards but plans have already been drawn up to lengthen it to just over 7,300 yards over the coming years.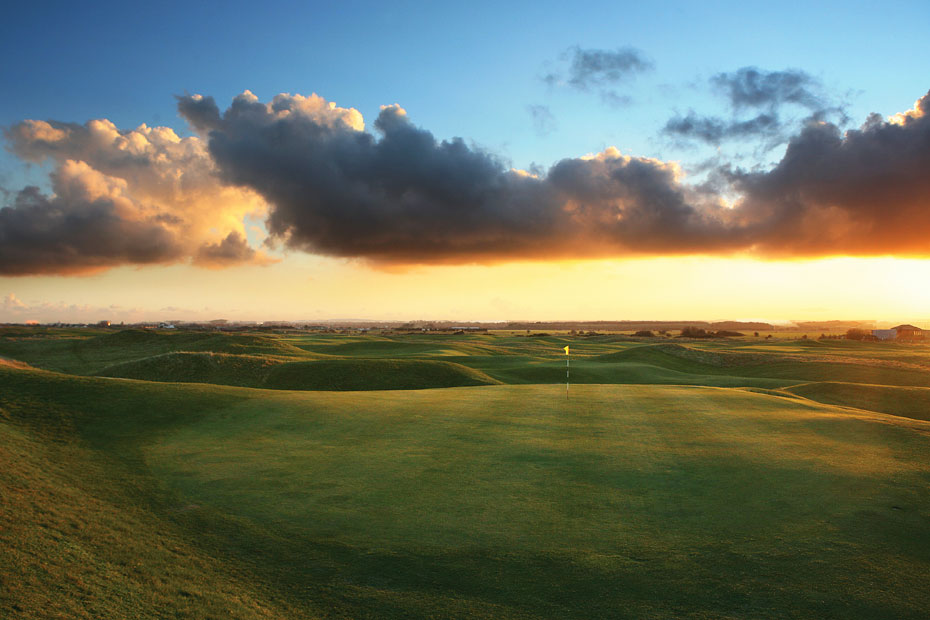 Royal Cinque Ports is a joyous place. The clubhouse is delightful and is worth entering if only to stand on the balcony and look out over the English Channel. Links golf is the original and authentic form of the game and there really is nothing more thrilling for a golfer with a feel for tradition than to play a genuine links course and this is indisputably one of the very best.
The iconic Cape Wickham Lighthouse was built in 1861, and at 48 meters high,...
Over the last  117 years Portmarnock Golf Club has hosted some of the  greatest...