Formerly the Upton Golf Club, Sandals Golf & Country Club boasts one of the most popular golf courses in Jamaica; first established the course as a 9-hole layout in 1951, designed by P.K. Saunders and this was extended to a full 18-hole track in the early 1960s. Sandals Resorts International acquired the course in 1992, changing the greens to Bermuda grass.
A par-71 18-hole layout measuring 6,311 yards the 18-hole golf course stretches over a verdant, rolling landscape with sweeping views of sparkling sea and mountains cloaked in dense vegetation with fruit trees and exotic tropical flowers. Although there are many beautiful views of both the sea and mountains to distract golfers, this course requires precision.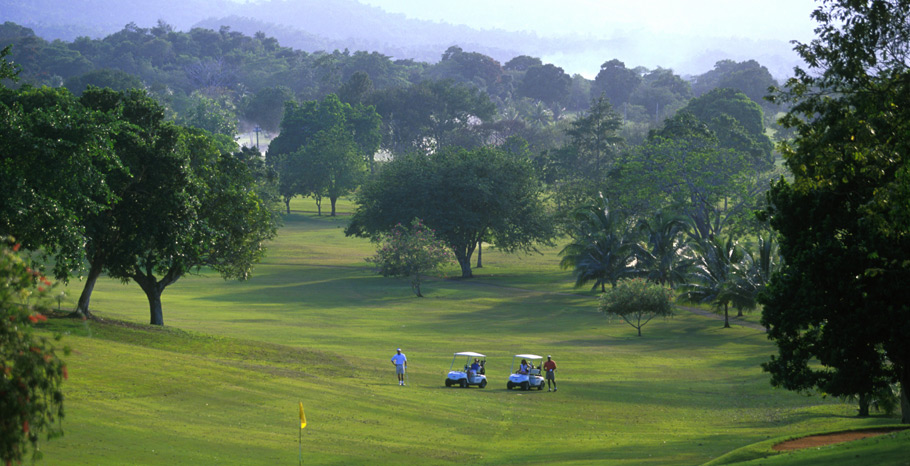 Out-of-bounds stakes and strategically placed bunkers spread throughout require precision and strategy. Ten holes are flanked by out-of-bounds stakes. Particularly vexing is the unassuming-looking par-3 13th hole on the course, but it packs a wallop with its treacherously shallow green fronted by a steep slope and backed by a hidden bunker. More than just a difficult golf course, golfers can also enjoy panoramic ocean and mountain vistas.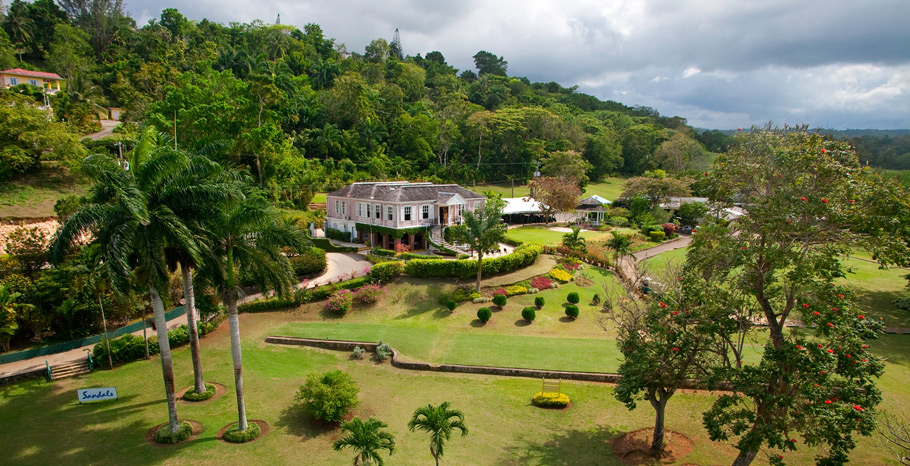 Sandals Golf & Country Club also offers two practice areas, both with putting greens and chipping areas.