Seapoint Golf Club is a magnificent golflinks designed by Irish professional Des Smyth. Located to the east of Drogheda on the Irish Sea coast near the wonderfully named Termonfeckin, Seapoint is a testing links challenge of noteworthy design.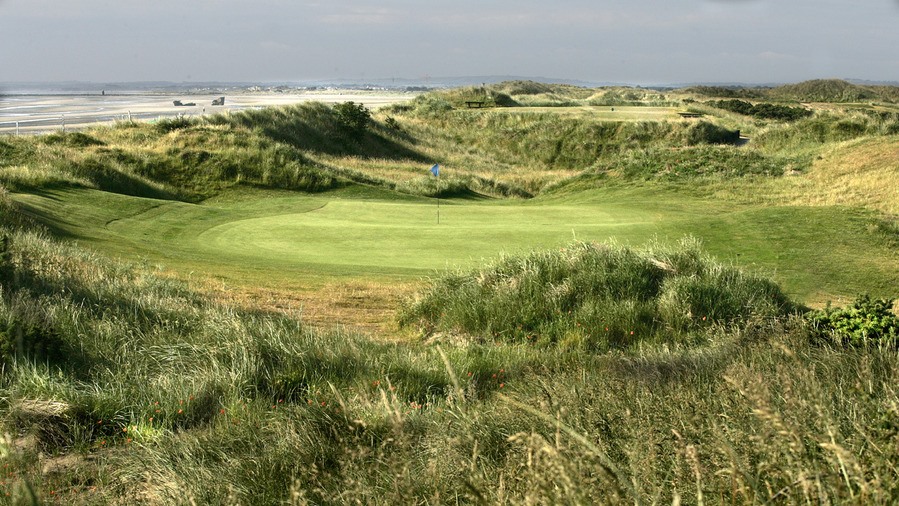 To the eastern end of the course a stream and its lakes complement the natural rolling dunes that separate the fairways throughout the course. At the western end, providing a thrilling climax to the round on the final three holes, the shoreline provides an OOB line to the right.
The course begins in the eastern section of the 260-acre site and features water hazards on 6 of the first nine holes. A stream guards the front of te first two greens, the first a par-4 that requires an accurate tee-shot and the 2nd a par-3 that has a deceiving, sloping green.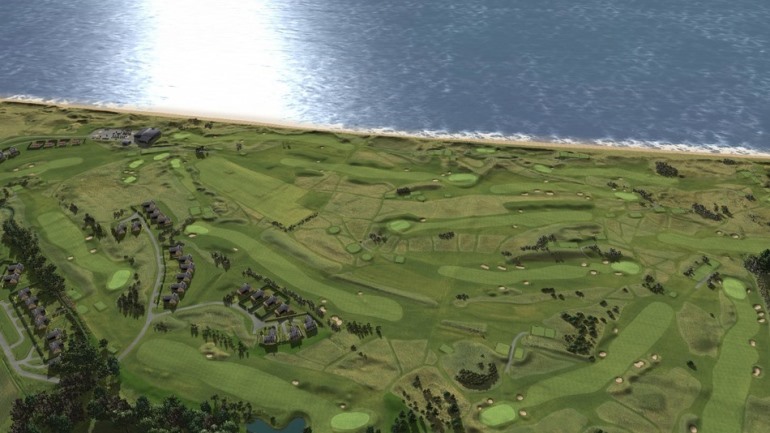 The next three holes are all par-4s that rin in a southerly direction at the eastern border of the course. Increasingy in difficutly both the 4th and 5th greens are protected by large ponds. Accurate tee-shots to favouring the left had side of each fairways are essential.
The front nine closes with two par-5s sandwiching a long par-4, all very good links holes, follwed by the par-3 ninth where the tee-shot requires a full carry over a lake.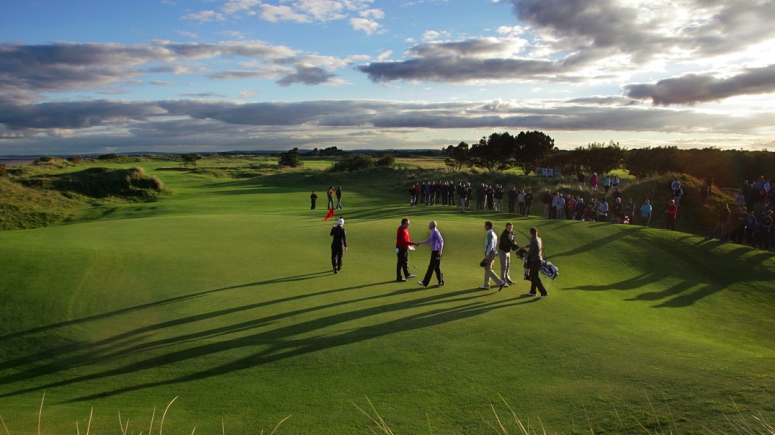 The first 5 holes of the inward half play through the middle section of the course. Well defined by the low sand dunes, these holes are all well bunkered both from the tee and protecting the greens.
The 15th is an deceptive par-3, playing towards the sea and therefore usually into the teeth of the wind. At 170-yards it is not long but there is severe tourble to the right and the safety of the left will require luck rather than skill to achieve par.
With par figures of 4-3-5 the homeward holes play alongside the Irish Sea coast separated from the beach by a line of high dunes. The 18th is particular is a challenging hole and the correct line must be taken from the tee to find the safety of the fairway.
Seapoint Golf Club is an excellent and scenic golf links that can be rated as one of Ireland's most demanding challenges. With County Louth just two miles away at Baltray this magnificent section of Ireland's east coast is well worth exploring.