Sponsors show off new design  (shared from Golf Punk)
Catriona Matthew has made her captain's picks, the team is decided and now Skechers have revealed the new design for the Team Europe footwear. The GO GOLF Pro 2 will be as comfy as ever and incorporate the statutory Solheim tartan along with the blue and yellow colours of Team Europe.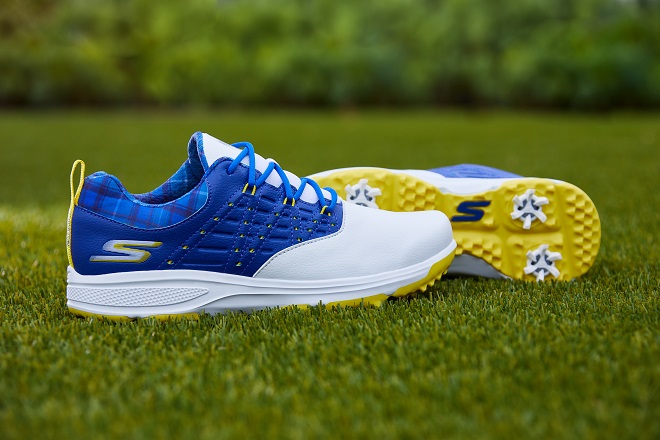 "The shoe design is really smart and stylish, and I know the players will love the Scottish flare," said European Solheim Cup Director Polly Clark. "Comfortable footwear is vital when playing golf, and this is something I'm happy leaving in the capable hands of Skechers."
The Skechers GO GOLF Pro 2 features a low-profile and full contact outsole, with replaceable Softspikes for unparalleled traction in all conditions and Gleneagles of course = all conditions! Along with a waterproof design and synthetic leather uppers, every pair features lightweight ULTRA GO and GOGA MAX cushioning for total comfort through your entire game. So Charlie, Georgia, Carlota and co will have some stylish and comfy footwear with which to take on Team USA.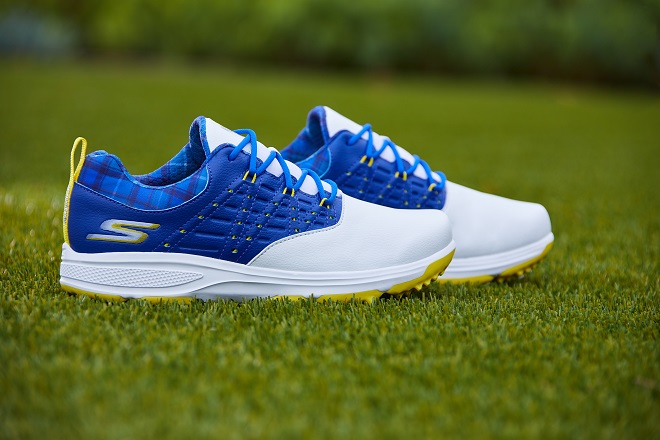 In addition to outfitting Team Europe women, caddies, coaches, and officials will be wearing Skechers footwear at the September tournament. We want a pair too!