The magnificent 18-hole Temenos Golf Club designed by golfing legend Greg Norman from Australia, has brought Anguilla golf into the international arena. This 7,063-yard championship course is located just a few minutes' drive from Cap Juluca, it offers dramatic elevation changes, water features on 13 holes and one of the finest Caribbean golf experiences.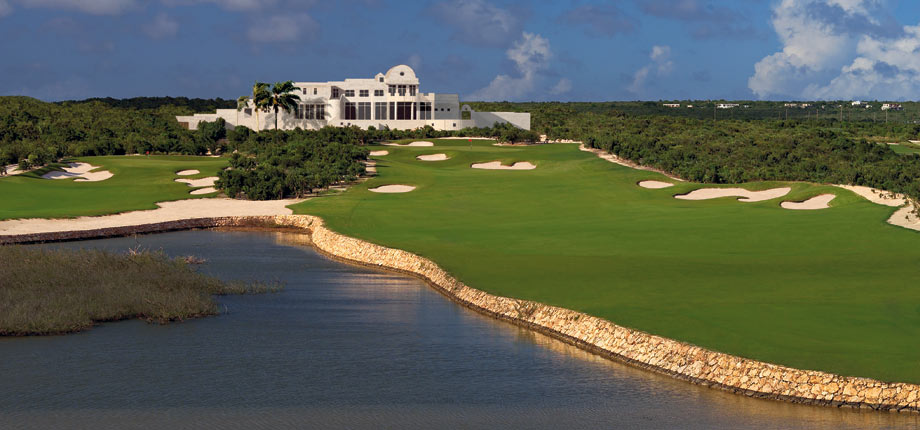 Temenos was designed to be played in the wind with wide fairways.  That said, Greg Norman has many false fronts and greens that spill off into collection areas so scoring is more challenging that would appear at first glance.  Miss your shots to the wrong side or be wild off the tee and you invite a bad score.  Water is featured on 13 holes and stretching to more than 7,000 yards, most players would be advised to play a shorter tee.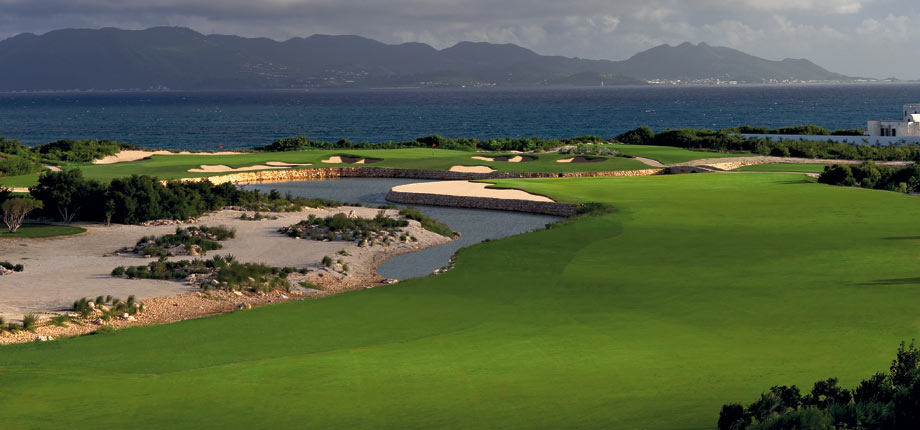 There are a number of memorable holes and the first is a great way to start your round.  Dropping down toward the green, it is the epitome of a great starting hole, visually engaging, but not too tough.  The game is on at the 190-yard second as you hit right toward the ocean just beyond the green.  This hole incidentally shares a double-green with the par-five tenth, another of the more memorable holes.  If one had to pick a favourite, there are several that would come to mind.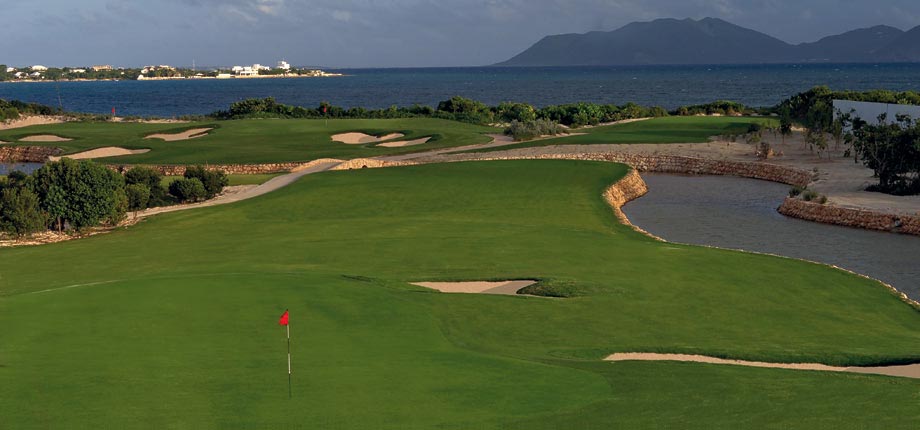 The course finishes with a crescendo with water coming into play on the last three, but it was the little, drivable 327-yard 7th that really attracted my attention.  There are some huge bunkers, but it is particularly the deep cavernous one fronting the middle of the shallow plateau putting surface that got my attention.  Playing downwind, it is exquisitely tantalizing, but even a par is no guarantee here.  Reportedly former President Bill Clinton drove the green on a recent visit and then sunk his putt for an eagle-two!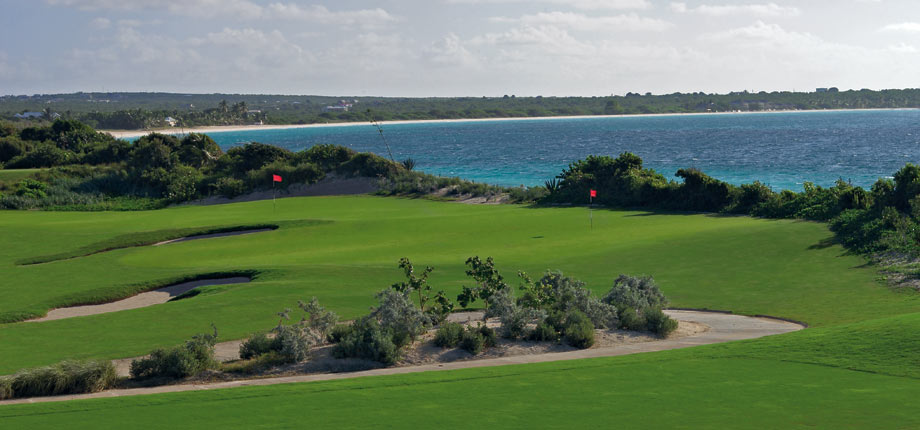 Some of its signature holes include:
1st Hole: A spectacular vista of St. Maarten and the Caribbean Sea awaits players at the tee box of the 390-yard starting hole. The fairway descends over 40 feet to a narrow, two-tiered green sitting precariously on the edge of a saltwater lagoon. Robb Report called this first hole "The Caribbean's answer to the 18th at Pebble Beach."
2nd and 10th Holes: Holes two and ten share a 16,000 square foot green that rests along the Anguilla Channel.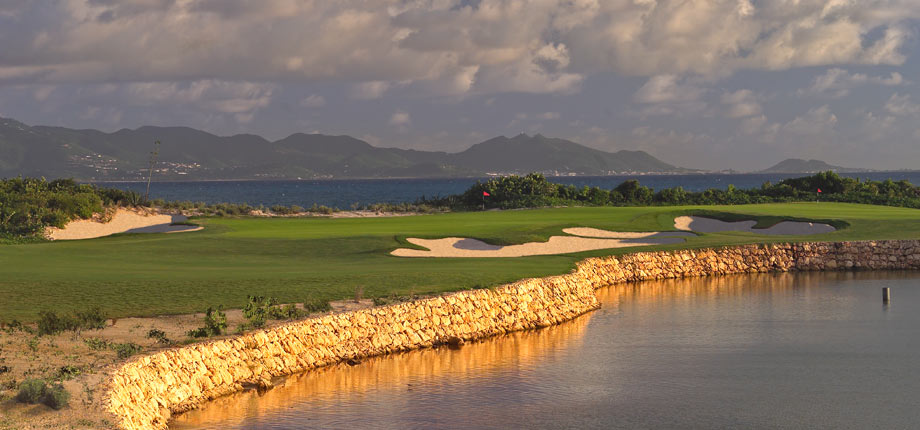 16th Hole: Large seagrape trees on the left and the Merrywing pond on the right frame the perilous drive on the 440-yard 16th hole that plays into the tradewinds and ends with an elevated green surrounded by water and protected by deep bunkers.
18th Hole: The drive for the finishing hole runs along the edge of a mangrove thicket in a vast stretch of salt marsh that winds through eight other course holes. The narrowing fairway ascends forty feet through rugged terrain to a narrow green carved out of native shrub.