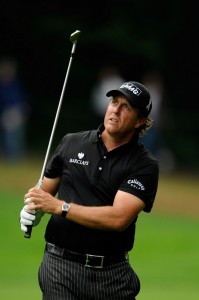 Time Magazine has just released their annual TIME 100 issue where they name the people who most affect our world, the study is based on what they call the "Influence Index" and takes the Social-networking sites such as Facebook and Twitter.
Intended to measure how much influence each human being has on every other it is not meant to be a an accurate rating,  just as a curiosity Lady Gaga has nearly as many Twitter followers as Barack Obama does; is she really just as influential?
Phil Mickelson the 2010 winner of The Masters Tournament is included in the 2010 TIME 100 on the Heroes category, Jack Nicklaus wrote the article about his long time friend and in it he explains the strength of Phil Mickelson's influence not only as a golfer but also as a friend and a family man.