Mission Hills Golf Club landed on the international golf map in 1994, when Jack Nicklaus designed the club's signature World Cup Course; set in Southern China's spectacular Pearl River Delta, this luxury Golf and Spa Resort is just 30 kilometers from the cosmopolitan city of lights Hong Kong. In May 2004 it officially surpassed eight-course Pinehurst for title of "World's Largest" when its 10th layout opened. In the summer of 2007, an additional two courses – the Pete Dye and Zhang Lian Wei – were completed to bring the club's grand total to 12.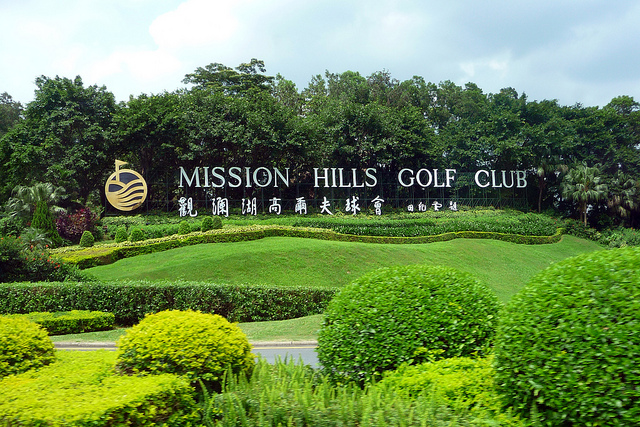 The game of golf in China is gaining popularity in leaps and bounds, and like anything else, when the Chinese take a liking to something they quickly make it their own, so don't be surprised to find Chinese professional golfers ranking among the best in World Cup of Golf events in years to come. And don't be surprised if soon China has as many golfers and golf courses as any country in the world, because Mission Hills Golf Club is just the beginning.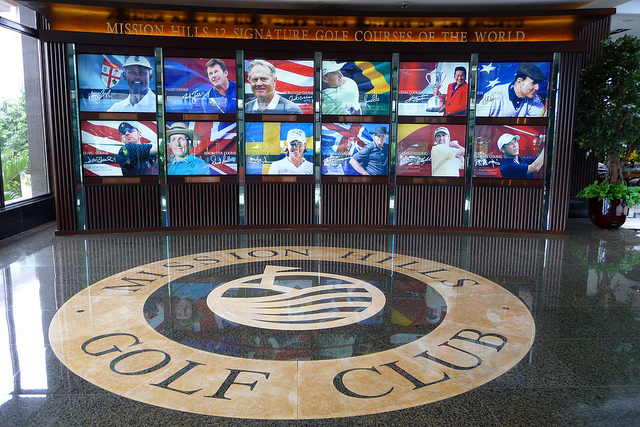 The 12 golf courses at Mission Hills – designed to honor China's 12-year horoscope – will challenge any golfer. The 216 holes at the Mission Hills Golf Club were rated by the Guinness Book of Records as the world's largest golf club. By itself, that claim to fame doesn't mean very much, but a look at the list of designers of various 18 hole sections of the course will tell you that this is an exceptional club by anyone's standards: Jack Nicklaus, Greg Norman, Annika Sorenstam, Ernie Els, Vijay Singh, Nick Faldo, Jose Maria Olazabal, David Duval, Jumbo Ozaki, and David Leadbetter, Pete Dye and Zhang Lian Wei.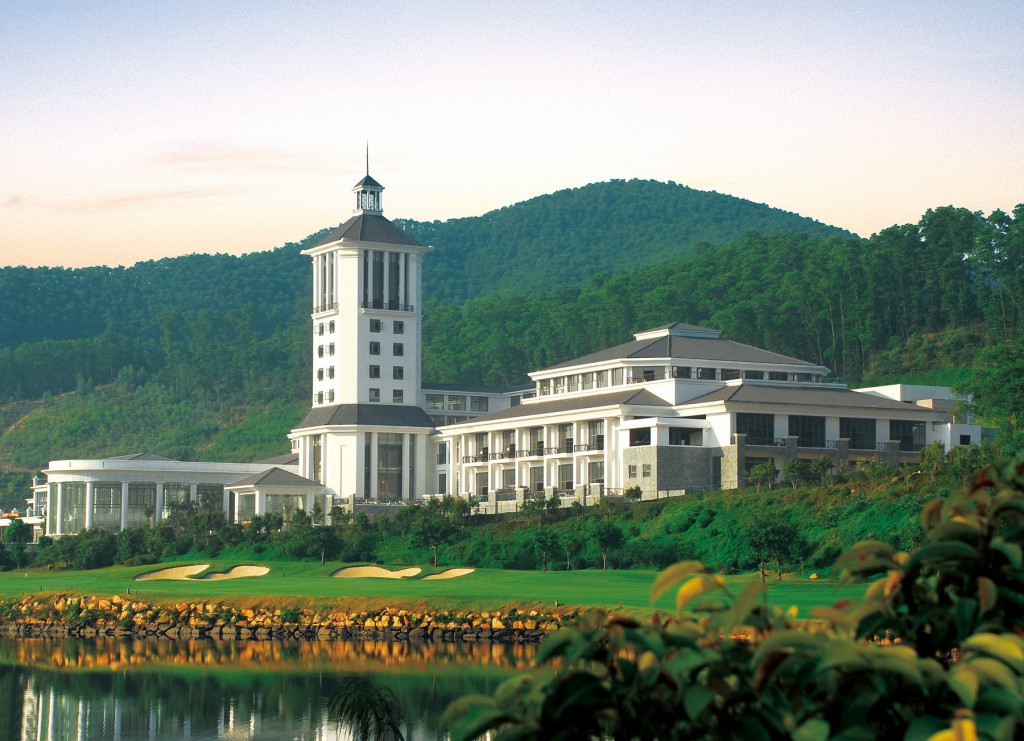 Mission Hills is not only about golf, however, as its rapidly developed into Asia's premier sports and lifestyle destination resort. The club's other outstanding amenities include three world-class spas featuring an array of treatment options; a 317-room, five-star hotel; a wide variety of restaurants offering succulent cuisine from around the globe; golf academies from renowned instructors David Leadbetter and Cindy Reid; 51 tennis courts and a professional tennis academy at Asia's largest tennis center, pro shops with a comprehensive selection of golf gear and apparel at the world's largest clubhouse, and more. Playing golf at Mission Hills isn't cheap – expect to pay at least $250 for a round – but you'll get your money's worth.
World Cup Course – World Cup Course, the most extreme golfing challenge in Asia. Venue of the 41st World Cup of Golf in 1995, this masterpiece by legendary golf champion Jack Nicklaus is revered throughout the world as the most magnificent golfing challenge in Asia. "It is a really great course," claimed Jesper Parnevik, who made a hole-in-one on the 15th hole during the World Cup. This famous course was the first in China to be accredited by the US PGA Tour for major professional competitions. Many top players like Tiger Woods, Greg Norman have found this a great course to play. The signature 16th hole is renowned as a classic in course architecture the most extreme golfing challenge in Asia.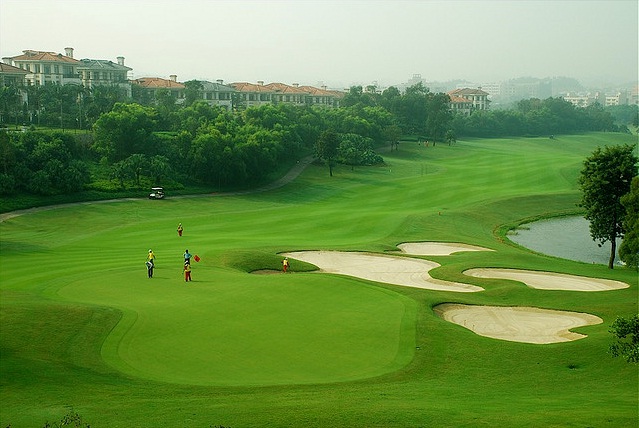 The Designer – Well regarded as the greatest player of the 20th century, Jack Nicklaus won 73 PGA Tour championships, including 6 Masters, 4 U.S. Opens, 3 British Opens, etc. He is also a renowned golf course designer, with many of his courses received top rankings in America and around the world.
Annika Course – Annika Course (Annika Sorenstam), showcases golfing precision with elevated panoramic views. Annika's first designer course in the world is located at Mission Hills. Her course showcases Annika's best asset: precision. Playing on Annika's course requires extreme accuracy on the golfer's part. The course has spectacular views of the natural terrain and mountains which rise more than 100 meters above the golf course. The dramatic elevations throughout this course provide numerous panoramic tee shots perched high above spacious fairways that meander through the valleys. Well-manicured landscaping dominates the perimeters of both tee and green, creating an aesthetically appealing "botanical " type atmosphere. The 465-yard 18th hole, located next to a large natural lake, provides a classic signature-finishing hole.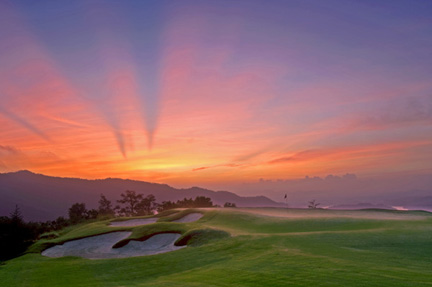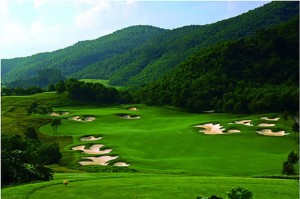 The Designer – Annika Sorenstam is widely acclaimed as the best female player in the history of golf. Some consider her achievements surpassing those of her male counterpart, Tiger Woods. She holds the record for a bogey-free, 13 birdie round for a total score of 59, and won all the major tournaments around the world. In 2003, she became the first female player to compete against male players in PGA tournaments.
Adriatic Golf Course is open since 2009. This 18 holes professional course with 6360...