The Alice Springs Golf Club is home to an exceptional 18-hole golf course, considered by many to be one of the best golf courses in Australia and one of the top ten desert courses in the world. European settlement in Alice Springs dates back to 1871 with the building of the Overland Telegraph line linking Australia with Europe. 'The Alice', as it is affectionately known, is almost at the geographical centre of Australia, and around 1500km from Darwin and Adelaide.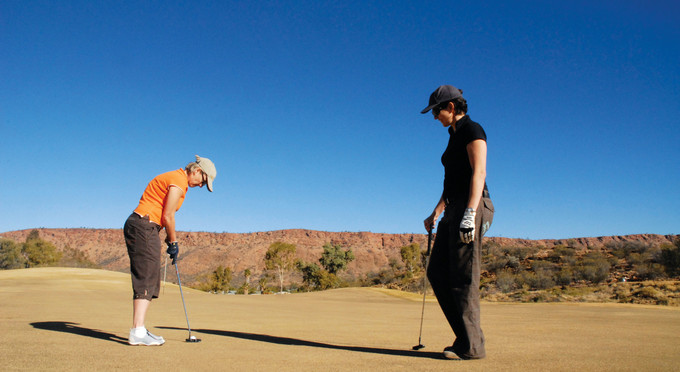 Australia's golfing legend, Peter Thomson, with his business partner, Michael Wolveridge, designed and constructed the course during the early 1980's; the magnificent championship layout has large teeing blocks, fully grassed rolling fairways and huge well bunkered putting greens set against the stunning natural backdrop of the ancient MacDonnell Ranges.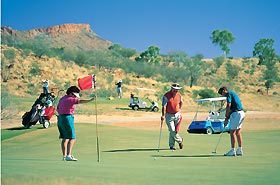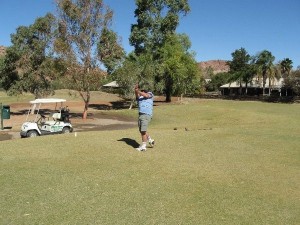 Accuracy is a must and good judgment shots have to be negotiated in order to ensure a safe landing, rather than challenge the menacing rocky outcrops which lurk at the edges of several of the fairways. The Alice Springs course has earned rave reviews from golfers world-wide as a course of unique charm blended with some subtle severity.