Located just a 20-minute drive over the Pali Highway from downtown Honolulu, Hawaii, USA; Ko'olau Golf Course is considered the world's most challenging golf course. Designed by Dick Nugent and inaugurated in 1992 the course makes its way through three different climate zones, carved out of a magnificent tropical rain forest on the windward side of the 2,000-foot Ko'olau Ridge mountain range.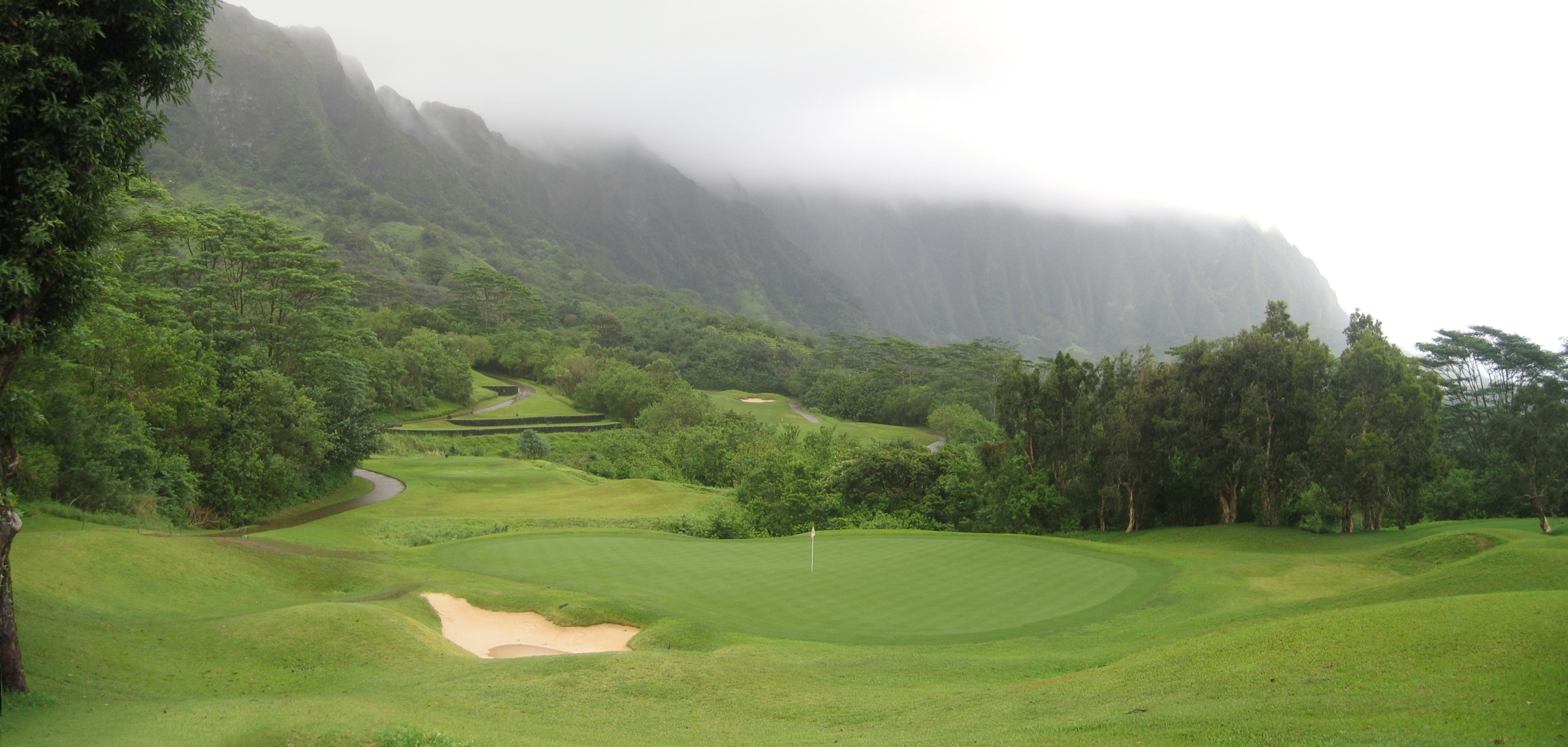 The course features winding ravines, extreme elevation changes, and breathtaking views of cascading waterfalls, the rugged landscape of this tropical jungle course uses ravines as the target for holes and boasts lush vegetation and huge sand bunkers. The 18th hole has two carries over a giant jungle ravine-both the drive and the approach shot. Ko'olau is a Par 72 course at 7,310 yards.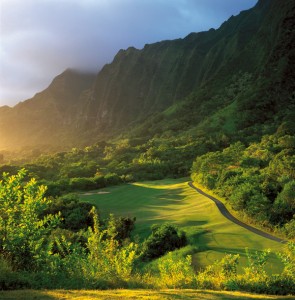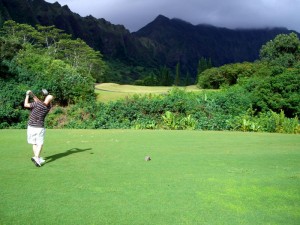 The glorious ocean and rainforest views will take golfers to write imaginary "Wish You Were Here" postcards instead of focusing on the main goal, which is to keep the ball out of all the ravines and sand traps. Locals talk constantly about how tough this course is and the rule of thumb is to bring the same number of balls as your handicap.
The Faldo Legacy Course at Roco Ki Golf Club (in Punta Cana, Dominican Republic)...
Brautarholt Golf Course lies in a breathtaking nature by the sea with a view...