Inaugurated in 1985 Vall D'Or was originally a nine-hole course, designed by Bill Bendy. His original nine holes, which now form the back nine, are set amongst a variety of trees; carob, olive, almond and, of course, pine trees and compared to the outward nine are very hilly.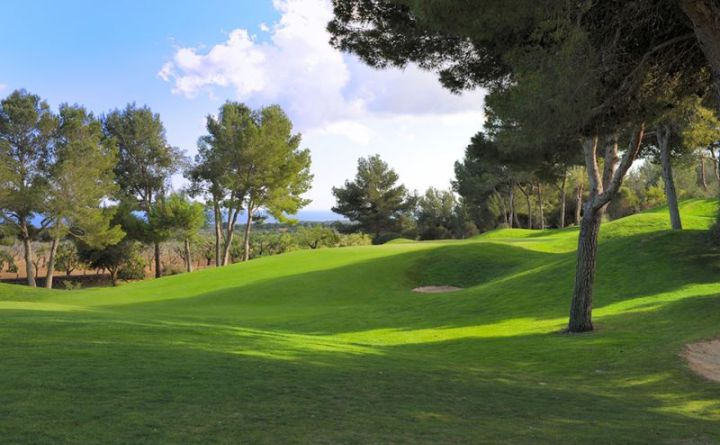 In the 90´s Bradford Benz designed the holes that currently make up the first nine.  They too are set amongst trees but mostly pines. However, in between the trees you get spectacular views of the Mediterranean Sea. looking out towards the resorts of Porto Colom and Cala D'Or. Unlike the back nine which are very compact fairways, the opening nine holes are spread out more.
The front nine holes have rolling fairways surrounded by a forest of pine, almond and olive trees. The back nine holes have wider and more uneven fairways that go down towards the coast.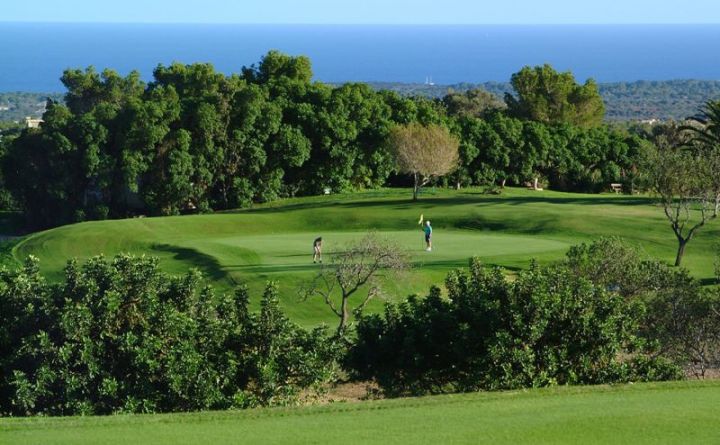 The greens, protected by bunkers, welcome all approach shots. The opening hole is a relatively easy par-3 but that is followed by a tough 330 meters par-4. The first nine comes to a close with a par-5 which is stroke index 18, making it the easiest hole on the course – which might be true if it were not for the seven bunkers and a lake. At just over 5,500 meters (from the yellow tees) the course is not particularly tough and gives the high handicap player an opportunity to return a satisfying card!
embedded by Embedded Video