WGT or World Golf Tour is an online golf game, it claims to be the most realistic online golf game and it is a very high quality game. The mission of WGT is to make golf accessible and affordable for all. WGT offers an interactive, multi-player golf experience that enables players to share information on rules, equipment and courses. The site allows players to experience challenging and exclusive courses worldwide while participating in the privileged lifestyle of the competitive golfer. Through a vibrant online community, players compete, earn tour cards, and play for large pursues and prizes. WGT is a virtual world where players can aspire to gain the luxuries of the exclusive golf lifestyle.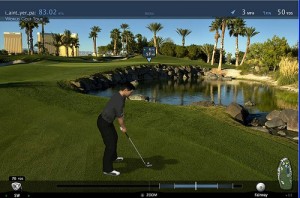 Unlike other online games this one could be confused with a normal computer game, generally online games are slow and unresponsive but this one isn't. The game is great fun to play, it does take some getting used to how to control it but that's just because golf is a complicated game. Once you know the basics then there will be nothing stopping you, it should be fairly easy for you to play golf at some of the most beautiful golf courses in the world. Although nothing could replace actually playing golf there for real, these virtual courses do come a long way. The graphics are fantastic and can easily be compared to photographic quality.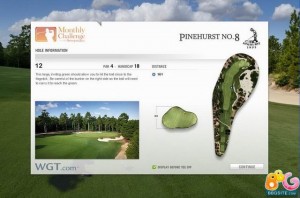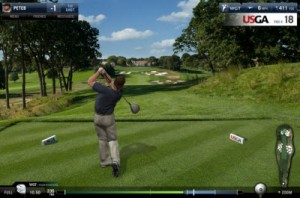 WGT is ideal for anyone who loves golf and wants to play it even if they can't visit the most beautiful golf courses in the world. Few people can say that they have played at the Kiawah Island golf resort, but thanks to this game it's possible to play there and see what it's really like. When more courses are added then you can get even more enjoyment out of it!
embedded by Embedded Video

YouTube Direkt
Play the worlds most challenging and exclusive courses in 3D. Golf Courses include Kiawah Island Golf Resorts Ocean Course, Las Vegas Bali Hai Golf Club, Pinehurst's Course 2 and Wolf Creek. For more information, please visit http://www.wgt.com