Ayrshire, on the southwestern coast of Scotland, is a place of land and sea, lochs and firths, sands and bluffs, sunshine and strong winds—a place that is and feels ancient. Even in modern times, it is appealingly remote, seemingly further from Glasgow than the one hour it is. Here, in a silence of rare completeness, is Turnberry. Bright green grasses glow against dark waters. White walls and red roofs divide grey skies, like a permanent flash of lightning.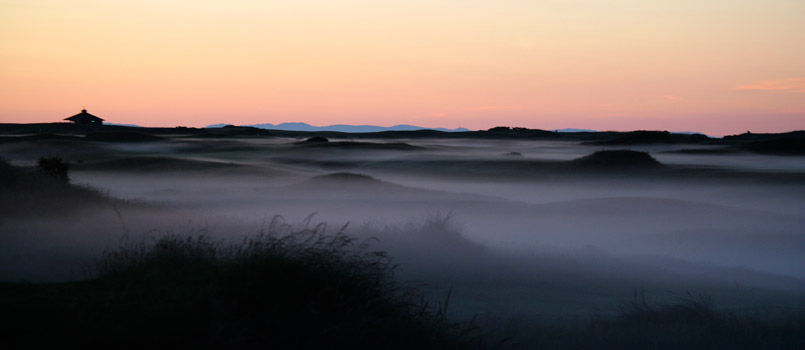 Today's Golfer Magazine ranked Ailsa Golf Course the number-one golf course in Britain and Ireland, and considered it a sensational marriage of golf and nature. Named after the third Marquess of Ailsa, who owned the land on which it was built, this par-70, 7,211-yard championship course is one of golf's storied places. Home to three Open Championships, Ailsa has shaped some of the most remarkable moments in the tournament's history.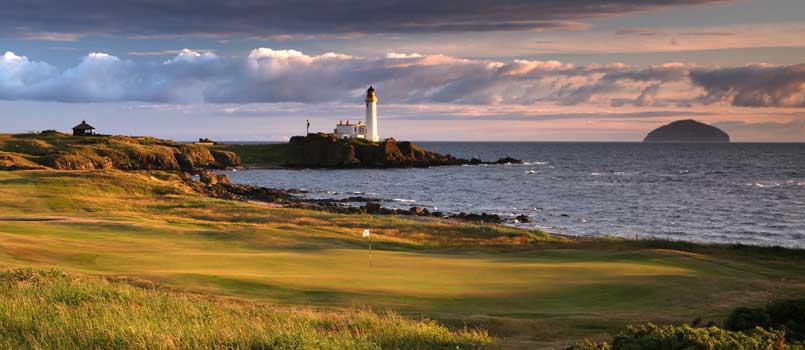 Its first three holes pose a fairly tough opening, particularly when the wind blows from the direction of its namesake, the brooding isle of Ailsa Craig, 11 miles out to sea. From the 4th hole to the 11th, the coastal scenery is magnificent and the course is demanding. Commanding a passage of stout hitting throughout, the 5th to the 8th holes are framed by sandy hillocks, while the 9th, 10th and 11th are flanked by craggy rocks. On its stony ridge on the edge of the sea, the 9th hole is Turnberry's trademark. The landmark lighthouse casts shadows over the 13th-century ruins of Bruce's Castle, the reputed birthplace of Scotland's hero king Robert the Bruce, and the narrow path to the tee and the drive across the corner of the bay fill players with trepidation.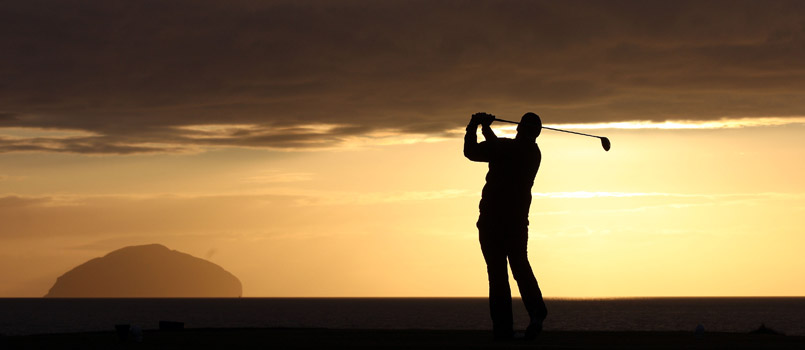 The back nine, like the front nine, require both cleverness and control. The steep incline of the plateau green on the 13th hole—Tickly Tap or "Tricky Little Stroke"—makes one of the largest putting surfaces on the course look rather small. Likewise, the subtle contours of the 17th hole, Lang Whang, slightly obstruct each shot—also characteristic of the trickery of Turnberry. On the 18th, with the red-roofed hotel in sight to distract, gorse running down the right side and small dunes peeking up just enough to block your view of the landing zone, finding the fairway is even more difficult.