The Estela golf course is a typical links course situated in Póvoa de Varzim only 30 minutes from Oporto, the course spreads over three kilometres of beautiful dunes, Estela Golf Club providing breathtaking views over the Atlantic. The course was designed by architect Duarte Sotto-Mayor and opened for the public in 1989, two big lakes add to the beauty of Estela Golf Course; which can become quite challenging when the windis blowing. This is a true links and not for those who have difficulties with the driver! With narrow fairwaysin the landing areas, all pressure is placed in the tee shot.

Indeed inaccurate drives will be punishedby landing in the sand-dunes, and on almost every occasion a ball lands off the fairway there is little chance of reaching the green with a second shot. There are few fairway bunkers in Estela golf course, simply because they are not needed. If you fail a fairway at Estela, you will be caught by the dunes.
Just like in the classical traditional links, most shots at the greens are open, thus allowing the ball to enter them rolling. If you manage to get there without many detours, you will find firm and fast greens. There aren't many lines and, even after torrential rain in winter, the greens remain in good condition.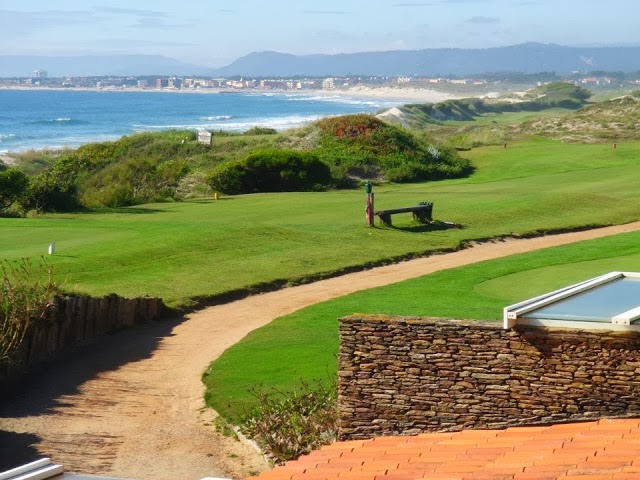 The Estela golf course begins smoothly but turns challenging very soon. The 3rd, a par 4 with 411 meters, is the most difficult hole in the course and the 4this the bestof the short holes. From the back tee, elevated, it's 176 meters over a valley to an elevated green with the ocean by the left and a pit by the right. From the 6th until the end of the first nine, the Estela presents a series of the most difficult driving holes that you can find anywhere. This series of holes is the key to get a good score at Estela.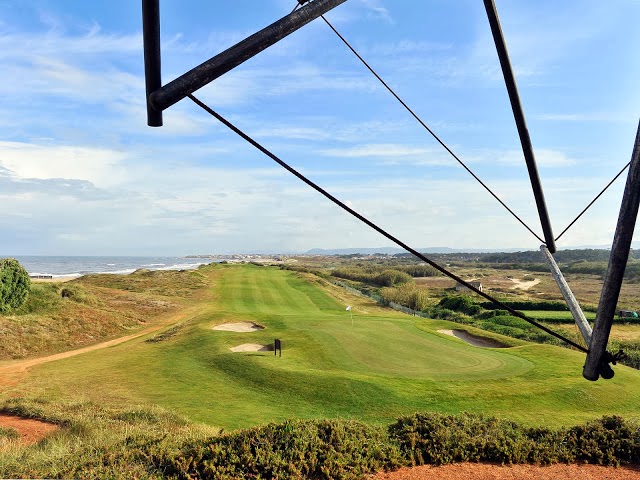 The second nineholes of Estela may not be as difficult as the first nine, but they are filled with danger. For instance, the 10th hole is a par 4, dogleg at the left, with 373 meters but with an elevated green and well protected by bunkers that make it longer and harder. The 13th, par 5, must be played with the utmost respect. The fairway goes along the beach and turns suddenly to the left and descends near the green. Most player will fall into the sandy dunes by trying to make the dogleg as short as possible with the 2nd shot. The last par 5, the 15th, is even harder with winds from the north, demanding distance in the tee-shot and a great precision in the 2nd and 3rd shots, because the elevated greenis too exposed to the wind.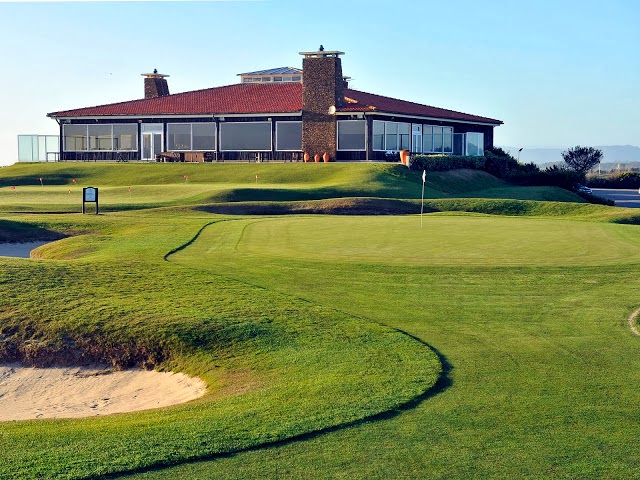 A must you shouldn't miss if you are in the North of Portugal. Be ready for an interesting personal challenge!