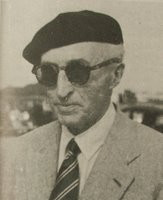 Tom Simpson is one of the unsung heroes of golf course architecture, whose deserved position is alongside Harry Colt and Alister Mackenzie as one of the greats. Simpson was one of the breed of gentleman amateur architects as opposed to a golf professional turned designer. From a wealthy mining family, he was always financially secure and went to Cambridge to study law, leading on to a place on the Bar, although golf rather took over. He was known to show up at the sites of new commissions in a chauffeur-driven Rolls Royce, a not so quiet way to let his well-heeled employers know that he wasn't some commoner to be trifled with.  Here's how George Peper imagined Simpson's arrival:   "From the backseat emerges what appears to be a fugitive from the Cannes Film Festival, sporting an embroidered cape, horn-rimmed sunglasses, a floppy beret, and an attitude."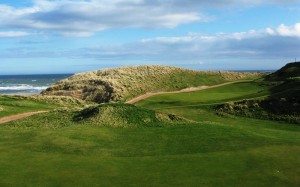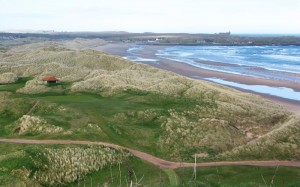 Simpson left his mark in Great Britain – at The Cruden Bay Golf Club (designed by Old Tom Morris & Archie Simpson) in 1926, together with Herbert Fowler, he redeveloped the course although many of Tom Morris's original greens and basic routing are still in evidence; renovations at  Ashridge G.C., Sunningdale G.C., New Zealand GC, Byfleet, Surrey and many others. The design and influence can be seen on Belgium (Royal Antwerp), Ireland (a reworking of Ballybunion), and perhaps most notably, France.  Three of his greatest works are courses like Morfontaine, Chantilly and Fontainebleau – along with a number of other designs.  Like his fellow golden agers, Simpson championed the notion of strategic golf course design, where different approach options are presented to the player; more demanding options (successfully executed!) are rewarded with a better position in the fairway or on the green. James Dodson (an award-winning regular columnist for Golf Magazine for almost 20 years) said about Tom Simpson: "Most American golf architecture fans know Robert Trent Jones, Donald Ross and perhaps Old Tom Morris, but they don't know Tom Simpson…, … as he's one of the greatest architects of all time."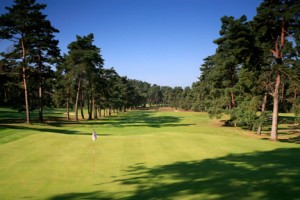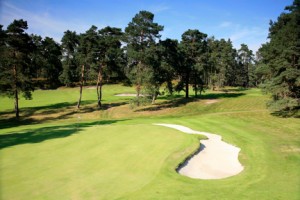 Harry Colt, Dr Alister MacKenzie and many others wrote well about golf course architecture and the likes of Mackenzie's "Golf Architecture" are acknowledged classic, but Simpson and Wethered's "Design For Golf" published in 1929 remains one of the most under-rated texts on golf course architecture. It is remarkable because so much of Simpson's remaining work proves that he put it into practice, unlike some of the other better known authors and architects. For those interested, reading this book followed by some visits to his untouched work is highly enlightening. Any aspiring golf course architect could do far worse than to read and absorb what he wrote. It is a blue print for intelligent golf where, as he frequently wrote, "the Tiger, poor brute, deserves no mercy". His "low profile" style, now more commonly known as "minimalist", is as relevant now as it has ever been.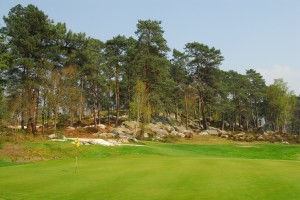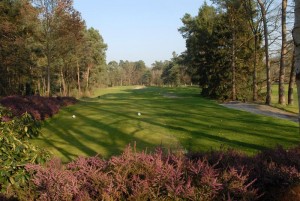 He was much more than just a golf course architect. He was a superb artist and art critic and his hobbies included needlework. His sketch plans and pen and ink illustrations also featured regularly in Bernard Darwin's Country Life articles. He was also a collector of cigars, Persian rugs, walking sticks and wines. Having created two courses for the Rothschild family, it is not hard to imagine what his cellar contained.
Dan Maples is an American golf Architect born in Pinehurst, North Carolina in 1947...