One of the better young contemporary course designers and a contributing editor to Golf Magazine, Tom Doak has assembled a brash, coffee-table volume of observations and analyses that'll have golfers salivating and pulling their hair out at the same time (when they're not debating his findings over refreshments at the 19th hole). Not only does Doak rate and review hundreds of courses throughout the U.S.–by region and state–and around the world, he offers a "Gourmet Guide" to the 31 layouts he'd personally like to play with friends: Anyone not up for the likes of Pine Valley, Merion, St. Andrews, Riviera, and Ballybunion?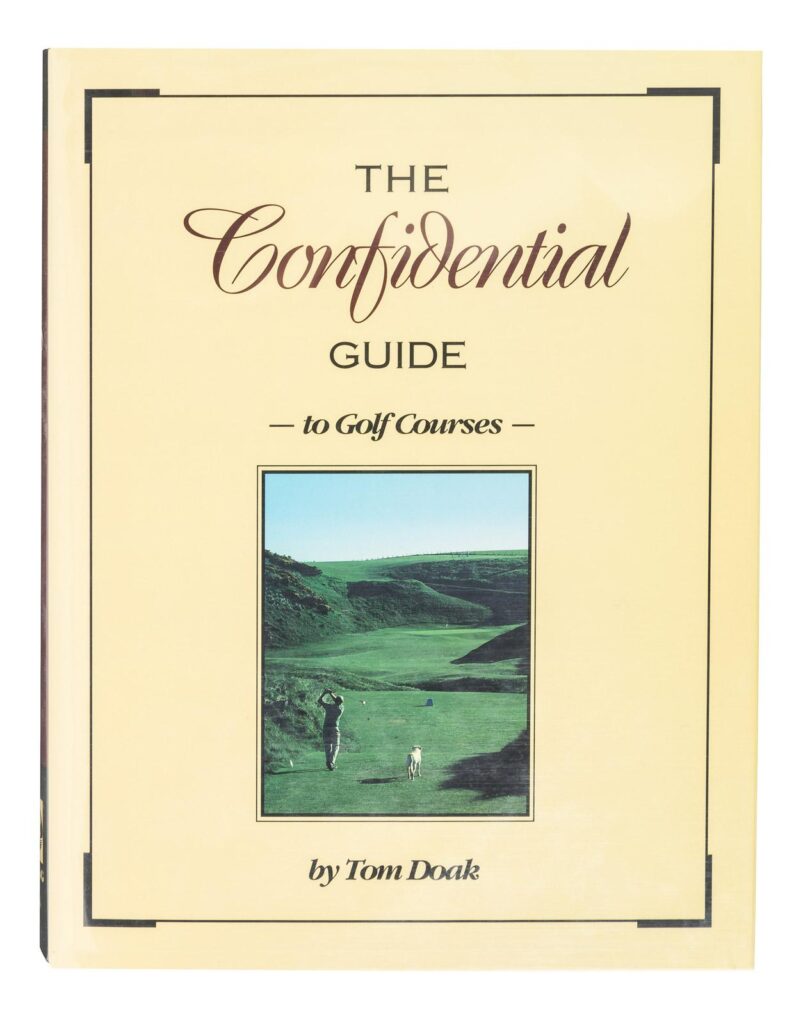 Most fun, though, is the "Gazeteer" Doak concludes with. It offers list after list of roll calls like the most beautiful clubhouses, best walks, courses worth groveling to play, courses most fun to play, hardest courses, longest courses, best opening holes, best finishing holes, and unusual hazards (like the goats at Lahinch, the wild horses at Pennard, and the railway at Prestwick). If The Confidential Guide does not exactly qualify as sacred text, it's certainly one of golf's more deliciously profane ones. –Jeff Silverman (source)
The Directors Cut of Godaddy.com commercial, "Genie". Starring professional women's golf star Anna Rawson....