The Gotemba Golf Club is situated in one of Japan's most famous country retreat areas. The area known as Gotemba is located at the base of Mount Fuji. The Gotemba golf course is a true hillside Japanese Golf Club that offers both the foreign and Japanese golfer a unique playing experience.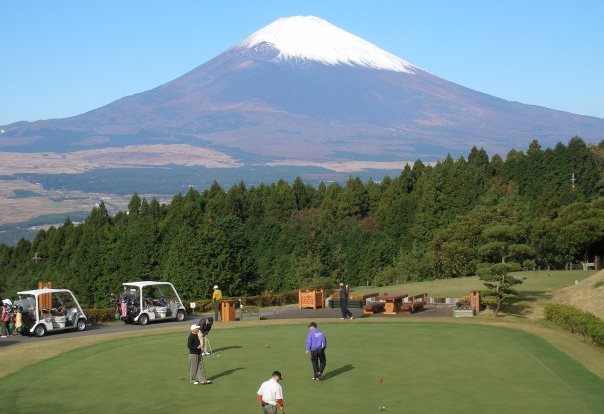 Designed by Shiro Akaboshi the course opened in 1971 and it is one of the original courses in the region, this Par 72 and 6,320 yards golf course offers an array of holes ranging from basic short holes through to challenging par fives, that although not long in length, it requires accurate shots to score well. Gotemba has a one green configuration featuring unusually large bent grass greens.
The course is very challenging of the tee and often requires the consideration of both the land lie as well as the local winds. The courses starting holes 1st and 10th start at the clubhouse and the 9th and 18th finish there striking a balance between uphill and downhill holes.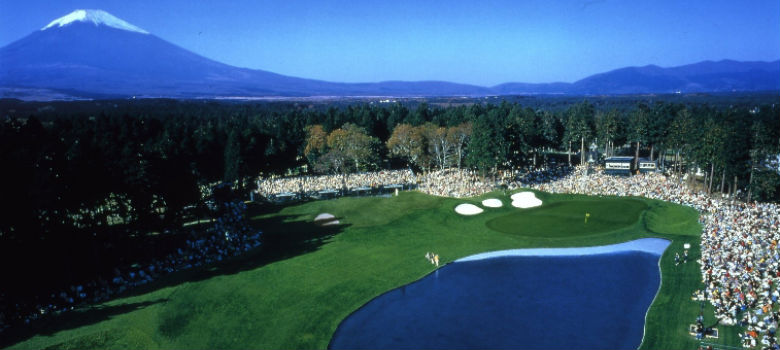 The first nine meanders its way down one side of a valley for the first 3 holes before holes 4 to 7 take you back up the other side. If your golf during this point is not quite up too scratch, then the views of Mt Fuji will offer plenty of distraction as you play holes 7 to 9 which have in recent years been redesigned to accommodate both the landscape and also incorporate the natural water course that runs through the golf course proper.

The back nine holes 10 to 18 begin with a postcard tee shot at number 10, which presents you with a downhill par 4 dogleg with Mt Fuji as the backdrop. Number 11, a monster Par 5, plays 618 yards from the back tee. Number 13 is a wide open Par 5 where you can grip it and rip it. This is a good long drive hole.

Holes 11-14 are all challenging holes where a number close to the rating will have you all smiles. 15 & 16 offer both a par 5 and par 3 that will are designed in a way to prepare you for the last 2 holes. Hole 17 is a 205 yard par three (back tee yardage) that together with plenty of fresh air and an uphill finishing hole, provide you with a lasting impression of this true Japanese Hillside Golf Course. This is a golfing experience not to be missed while you are in Japan.