New Zealand's only Alister MacKenzie-designed golf course. Titirangi is a world-class golf course situated in a beautiful bushland setting between the lower slopes of the Waitakere Ranges and the Manukau Harbour in New Zealand. Founded in 1909, the par 70 course features elevated tees and greens, challenging bunkers and slick greens with pronounced undulations. Its par 3s face the four points of the compass so no matter what the weather conditions, you experience a different test on each hole.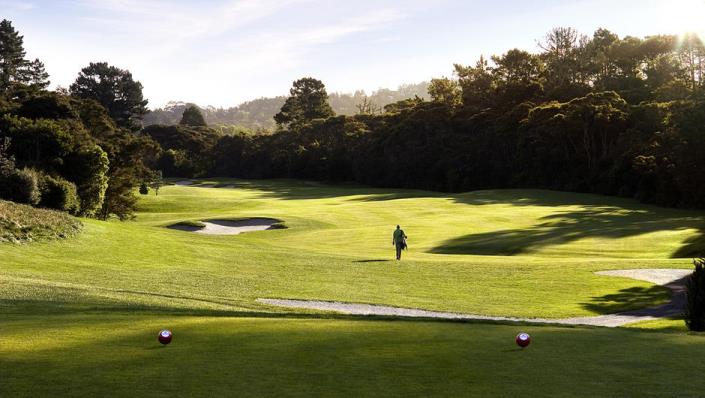 MacKenzie's designs are notable for their sensitivity to the nature of the original site and he is admired for producing holes that offer an ideal balance of risk and reward. After designing Titirangi in 1927, MacKenzie went on to design some of the world's top courses including Augusta, Cypress Point and Royal Melbourne.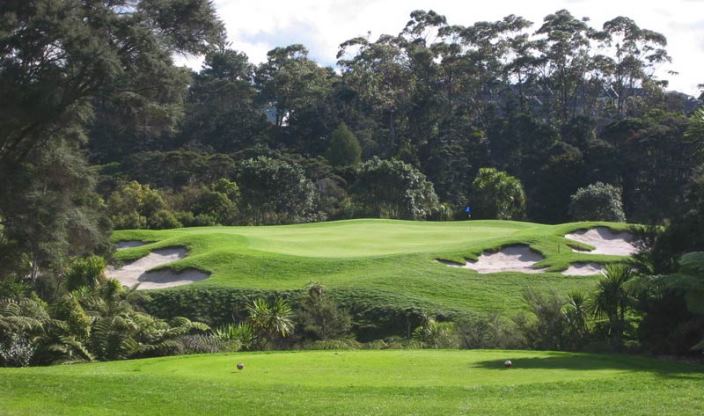 From the championship tees, Titirangi measures 6030 metres, with a par of 70. Many of the holes traverse interesting, undulating ground. MacKenzie appears to have extracted all he can from Titirangi's property, in some parts creating a tight-knit routing. As an example, the first tee, seventh green, eighth tee, eighteenth green and practice green, are all nestled comfortably within a relatively small parcel in close proximity to the clubhouse. Holes eight through fourteen make a long, steady trail to an area at the southern reaches of the property, boasting ravines and lush mangrove-type vegetation. This area makes for several thrilling shots, but more on that later.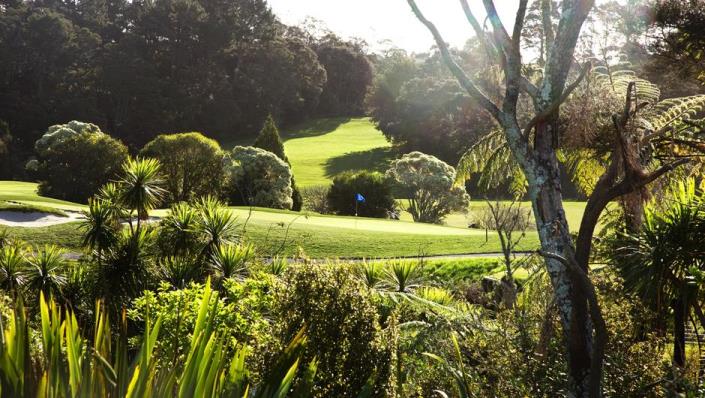 The highlights at Titirangi are for most players the Par 3 holes (particularly the 7 and 14), the boldly contoured greens, and the demands this places on the golfer, not only in approach play, but chipping and putting. The ravines and valleys one contends with while driving on holes 2, 11, 14 and 15 in particular provided exciting golf. The ravine on 15 is quite reminiscent of the barrancas at Pasatiempo. MacKenzie did however employ the steep depressions at Santa Cruz much more artfully, and not just to influence play from the tee.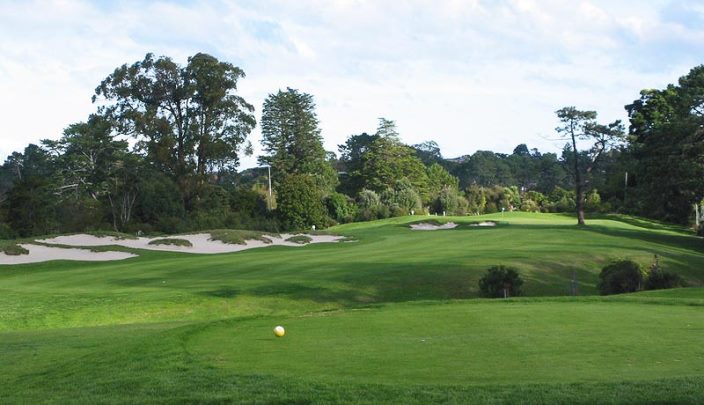 Titirangi is a short course by today's standards, yet it is fun and challenging, providing an enjoyable test, where accuracy is repeatedly demanded if one is to play to their handicap. Several long approaches to par 4 holes and the absence of a short par three ensure that full shots are repeatedly tested throughout the round.
Titirangi is a golf course which not only boasts a proud heritage. It possesses several qualities which designers of today should try to build into their own future designs. Titirangi's thrilling drives, dramatic green sites and bold green contouring are but some strengths which should inspire today's course designers. Owing to Titirangi's modest length, one has the chance to quickly complete 18 holes " surely a plus in our time-poor world of today. It's hard to see a foursome take more than four hours at this course.